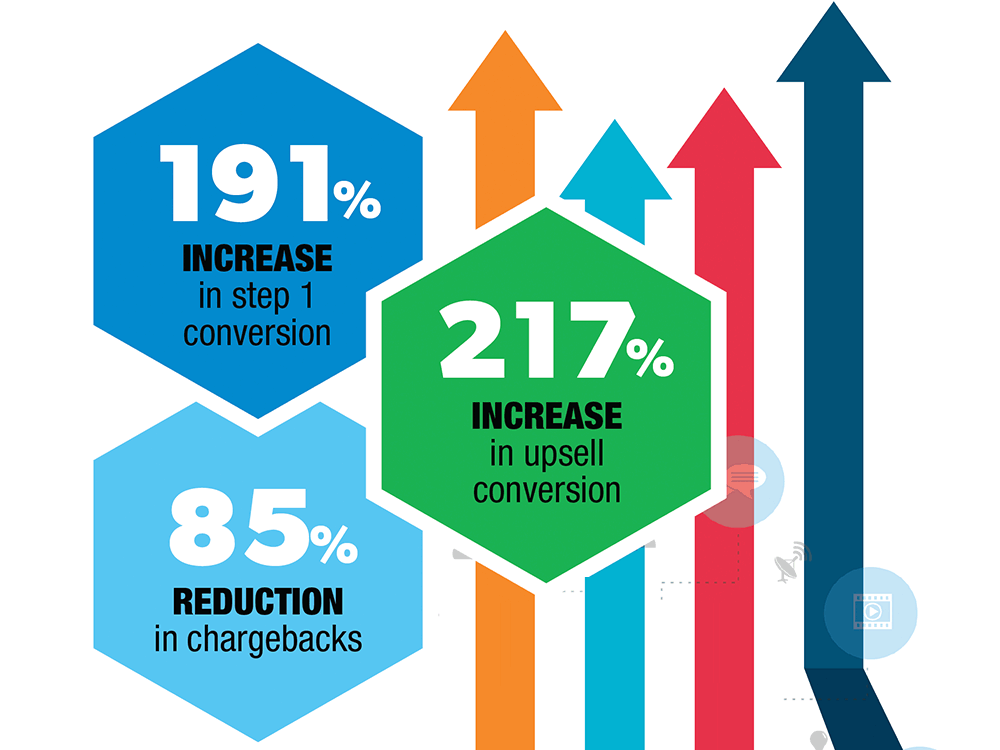 Case Study - DGD
Before: D3D came to us as an introduction from a Vendor. They were making a lot of money but were not yet profitable.  There was a hole in their system that was bleeding money. The client had no clue where to look or how to find the hole that bleed their revenue. 
After: The full sales funnel was reviewed and optimized by Full Service Funnels.  Traffic networks with subpar retention were dropped and credits were requested, product pricing was lowered to increase retentions, vendors were switched to reduce prices and maintain quality standards, re-billing was automated in the CRM.
Results: 191% increase in step 1 conversions. 217% increase in upsell conversions. 85% reduction in chargebacks. 
"Going with an experienced team was the best business decision we made. Not only were we able to turn our campaign around but we now know the metrics and numbers we should be maintaining to keep profitability"